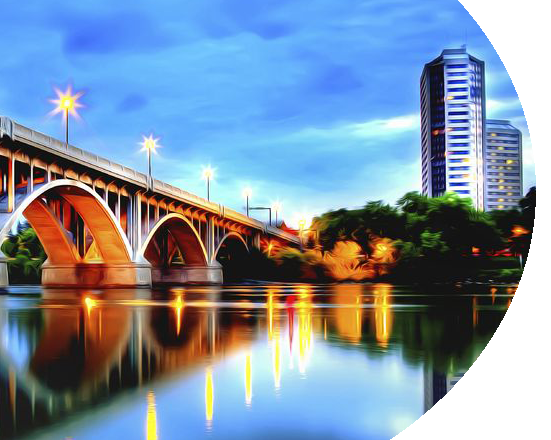 Structure Scan has an opportunity for an experienced sales person with the ability to attract new customers. This position requires someone who can prospect through the entire sales cycle, including developing new leads, educating prospects and turning interested leads into long-term customers.
You will work independently from our office in Regina, and manage the province of Saskatchewan. A background in construction project management and knowledge of concrete structures is an asset. You'll receive training and be required to demonstrate a proven level of competency in utility locating and ground penetrating radar scanning.
Close new deals
Build relationships with existing customers
Cultivate new leads within Saskatchewan
Travel and visit customers regularly
Track and maintain records of all sales leads and/or customer accounts
Represent Structure Scan during all customer and prospect interactions
Educate customers on how products or services can benefit them financially and professionally
Monitor the company's industry competitors, new products, and market conditions
Report progress regularly and meet sales goals
Demonstrate utility locating and ground penetrating radar (Structure Scan will provide training for the right candidate)
Damage Prevention Technical Skills (GPR surveys of concrete and ground)
Confirm purpose of survey and areas to be surveyed with client
Clarify expected results and revise as needed due to  site conditions
Collect, process & review data
Extract information the client requires and review with client
Transfer results to surface surveyed in manor requested by client
Take pictures of all areas surveyed once marked
Provide written reports as required within 1 week of data acquisition
Digitally archive data files, site pictures and reports weekly
Clean, maintain and calibrate equipment as required
Qualifications
Grade 12 minimum
CET with experience in concrete structures preferred
Able to work unsupervised
Good written and verbal communication skills
Methodical, detail-oriented team player
2 years or more experience preferred
Valid Class 5 licence
Criminal record check
Random Drug Testing
About Structure Scan
Structure Scan uses non-destructive techniques, Ground Penetrating Radar (GPR) and Utility Locating to collect sub-surface data, then translate this information into reports necessary for the decision-makers on construction projects.
Our team of professionals are committed to Damage Prevention and accurate sub-surface reporting. We use top of the line equipment, and in addition to manufacturers and in-house training, our technicians are certified through independent third party training programs. These include eRailSafe, Imperial Oil, Shell Canada, Canadian National Railway and special safety and security requirements for unique job sites, including high-level security screening to work in Canadian Government facilities.
Submit Your Resume
E-mail: tony@structurescan.ca
Phone: 204-777-6590
Mail: Structure Scan Inc.
1868 Springfield Road
P.O. Box 5, Group 525 - R.R. 5
Winnipeg, Manitoba
R2C 2Z2   Canada